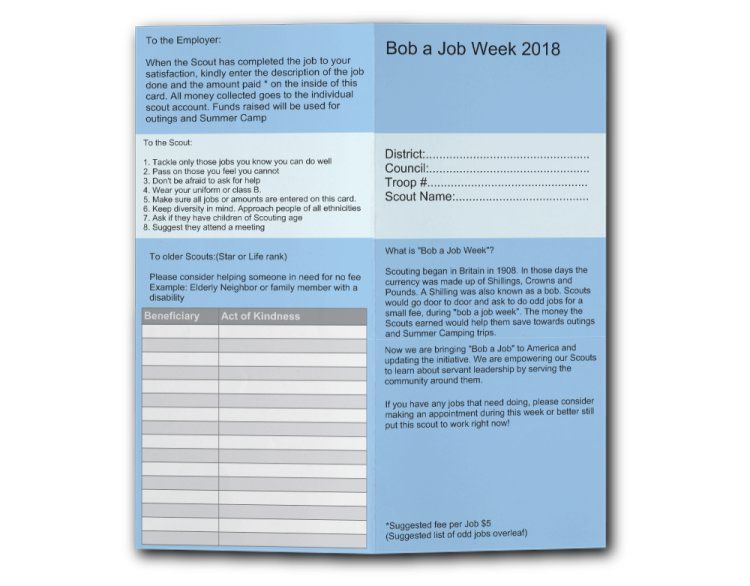 Above is the outside of our first "Bob a Job" card. Scouts will be going out into the community with these cards, offering to do odd jobs for their neighbors. A Bob was a schilling in Britain where Scouting began. Scouts would spend "Bob a Job week" doing inside and outside chores for small change. The money would go towards summer camp and other outings. Now we are updating that program and bringing it to America. The fees collected will go into the individual scout accounts to help parents and scouts save for summer camp. Most importantly there is a separate table for "Acts of Kindness" This is where scouts put the good deeds they do for the disabled and elderly of their community for no fee. Send a text to 414 303 0056 if you have a good deed for us.
There is a list of suggested chores on the inside of the card. We suggest that the employer supplies tools and supervision for bigger jobs if necessary.
Most of these tasks are simple:
Walking your dog
Cleaning gutters
Weeding your Garden
Washing your Windows
Cooking a meal
Tidying a room
Clearing out your Garage
Doing Laundry

If a Scout comes to your door, please put him to work. Today's youth need to learn the value of helping their neighbors and building a strong community.